plz fear my leet html skillz
TODAY'S URSUCK.COM WINNER IS: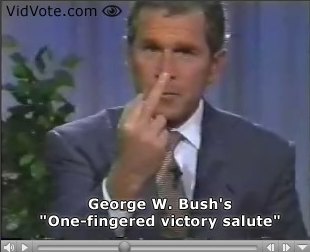 George W. Bush, the guy who co-founded Terrorism. Then he wrecked The US from within because he is a fuckin lunatic. Then he got fired. Then he killed another company. Then The US re-hired him. Then he brought us the terror as well as the newer US problems / specs .. designed by enslaved mentally deficient 4 year old chimpanzees.
Do I really need to explain it any further? George W. Bush...
U R SUCK!!
Got a pic of someone you think sucks? Email it here!
©2001